Types of Coffee Makers: Which One to Get?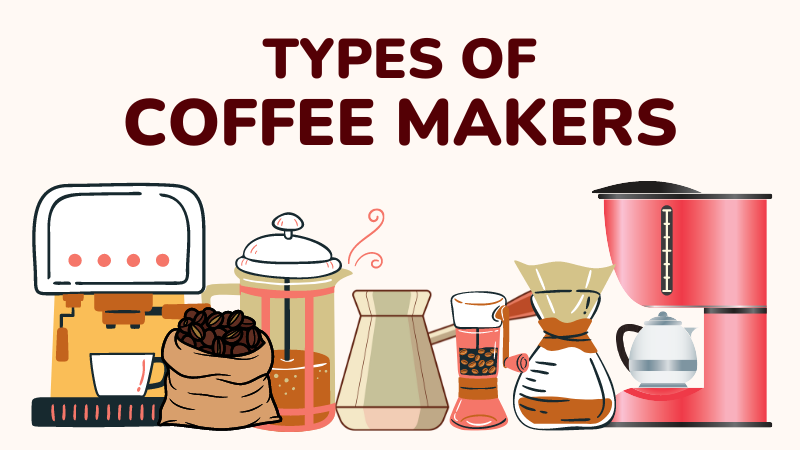 Coffee's increasing popularity makes it a perfect item to add to your list to diversify your offers or to provide as a complimentary amenity at your business to improve workforce or guest satisfaction.
A kitchen device is used to make or brew the popular kinds of coffee made from ground cocoa is the basic purpose of coffee makers. These devices are suitable for various purposes, some of which brew solely coffee and others are created as multifunctional brewers with several purposes and may run with or without electricity. The versatile coffee makers can be made to brew instant coffee, espresso, cappuccinos, and other such drinks in addition to ordinary coffee.
What is Coffee Maker?
Coffee Maker is an electronic or manual tabletop gadget or kitchen device that immediately brews hot or cold coffee. A heating mechanism, a flask or ceramic espresso cup, a filter rack, and a water reservoir are the common elements in a coffee maker.
Types of Coffee Makers
The many different coffee machines are only one aspect that might make a simple cup of coffee differ significantly from the other.
You can get coffee from all over the globe, which would change the taste according to where they were produced, and you can buy coffee with a variety of diverse processes and techniques, which will also have a huge impact on the drink you eventually end up with.
The following are the most important aspects in determining how the coffee will taste:
The beans used (where they are grown, how they are processed)
How are they ground? (fine, coarse, uniform)
How do you prepare them?
This article will go through the many coffee makers and examples so you can select the finest coffee maker per your requirements.
1. Drip Coffee Makers (Electric)
Drip coffee makers have always been a popular and well-known essential in many countries due to their flexibility, simplicity, longevity, and the capacity to swiftly create coffee for one to four or five coffee consumers at a time.
When it concerns your everyday coffee, this style of coffee machine is as hands-off as it gets. Simply pour in your water and coffee powder, and the gadget will do its job.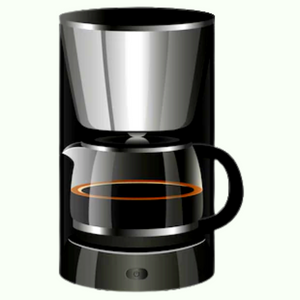 2. Thermal Coffee Makers (Electric)
Thermal coffee makers use waterproofing to keep coffee hot. This does not affect the coffee's flavor and eliminates any need for a second brewing process. Because it does not involve a heating element, it does not overheat the coffee, reducing the average brewing duration in the day of a coffee enthusiast.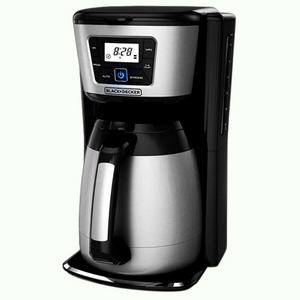 3. Espresso machines (Electric)
Espresso machines are one of the most well-known and widely used. A compressor pushes pressured water over coffee grounds in espresso machines. Espresso is a concentrated shot of coffee created by this compression.
Espresso machines provide small amounts of strong black coffee rather than cappuccinos of espresso, but you can make an americano by adding more water to the espresso.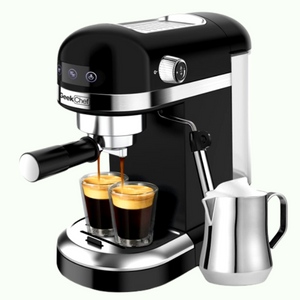 4. Percolators (Electric)
Percolators were mostly replaced with drip brewers in many homes since percolators required more elements to develop and maintain than drip brewers. A coffee percolator is a pot utilized to brew coffee by gravity-cycling the heating or very melting brew through the grinds until the desired intensity is obtained. It can develop stronger coffee than standard coffee makers.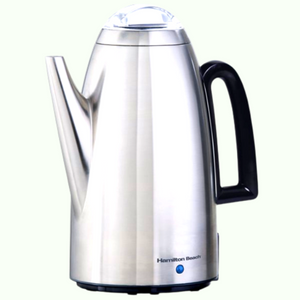 5. AeroPress (Manual)
The AeroPress Original raises the bar for coffee enthusiasts, allowing them to produce great-tasting coffee and espresso at home. Infusion brewing captures the maximum taste, while a paper micro-filter removes any dirt.
The AeroPress coffee maker is the finest method to prepare small pots of coffee at the office or on the road, and it's easy to take with you.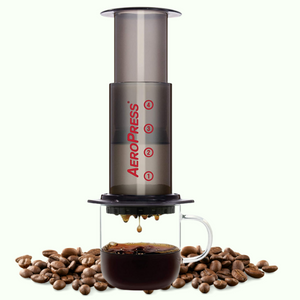 6. French Press Coffee Makers (Manual)
Traditional coffee making is simplified with the use of French press coffee makers. These coffee machines do away with paper filtration systems and thoroughly submerge ground coffee, sweetening it like tea.
The result is a full-bodied, fragrant coffee with less delicious compounds wasted in the processing. If you like strong coffee, the French press could be the right maker.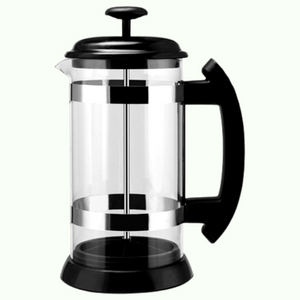 7. Vietnamese Coffee Makers (Manual)
This coffee machine is for you if you want your coffee smooth and cold with ice. Because of its tiny size, low weight, and few components, a Vietnamese coffee maker is a highly flexible coffee-making choice. When used correctly, a Vietnamese coffee machine should produce a very unique brew.
Vietnamese coffee receives its distinctively powerful flavor from a basic drip method that is both simple and enjoyable.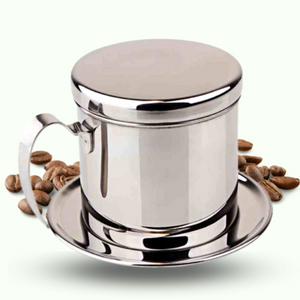 8. Moka Pot Coffee Makers (Stovetop)
The Moka pot coffee maker is a quick, efficient technique for making strong-tasting coffee. It is also environmentally beneficial because it does not require filthy filter papers, resulting in less waste.
Because almost everyone seems to have a stove of some form, a coffee maker may quickly become an indispensable piece of kitchen equipment for coffee enthusiasts. It's especially good if you want a quick, powerful cup of coffee. Because most Moka pots aren't too bulky, they can be readily packed or even carried on vacation.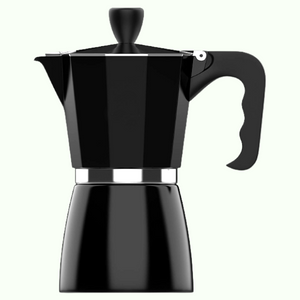 9. Pourover Coffee Maker
Pourover coffee makers do not require pipework, therefore you must fill the machine's container with liquid for every batch. These machines are lightweight and simple to install, requiring no substantial setup or wiring processes.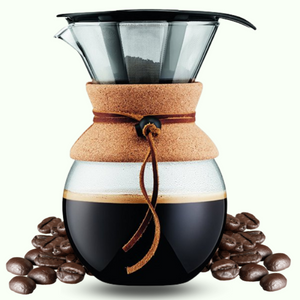 10. Satellite Coffee Brewer
Satellite coffee machines filter coffee inside wrapped containers, enabling you to make it in one place and then transport it to another, something like a self-service facility.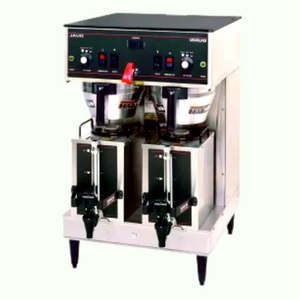 11. Coffee Machine Urn
For optimal efficiency, coffee machine urns are built to brew, keep, and make coffee in one device. They're great for self-service kiosks at exclusive gatherings. There are also high-volume coffee urns that are best suited for large groups.
12. Liquid Coffee Dispensers
Liquid coffee dispensers employ a bag-in-box mechanism for fast distribution from a straight water connection, making loading and pouring coffee rapid and uncomplicated.
Because no brewing is necessary, these dispensers reduce the personnel expenditures associated with major coffee brewers' regular processing and control.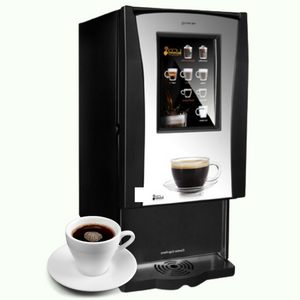 13. Single Cup Coffee Maker
Single-cup coffee machines are ideal for producing single servings of coffee in hotel accommodations, hallways, and meeting rooms without the trouble of large and bulky equipment.
14. Turkish Coffee Pots
Turkish coffee is a flavorful, unsweetened brew with a distinctive aroma. Fine espresso beans are combined with water (and occasionally sugar) and heated to a foamy state just below heating.
Getting a coffee pot that matches the number of cups you will be preparing when using this type of coffee machine is critical. Make sure there's approximately a cup of space left over for foam.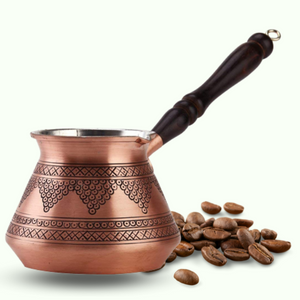 15. Coffee & Espresso Combo Brewers
When it concerns the daily hot cup of coffee, a ground coffee combination brewer expands your choices and espresso. With the tap of a button, these flexible coffee machines can make either coffee or espresso.
These coffee machines are available for Mocha, espresso, lattes, frappuccino, and other brewing options. This is the finest coffee maker for anyone wishing to branch out and try various coffees.
16. Cold-Brew Coffee Makers
Ground coffee is prepared with room-temperature heat, blended with ice, and whipped topping cold-brew coffee optionally. Because of the 24-hour cooking process, cold-brew coffee is smoother than iced coffee.
For using a cold-brew coffee machine, pour your cocoa grinds into a mesh strainer, add water, and put it in the refrigerator for 24 hours. On the other hand, automatic, cold-brew coffee makers can cut the brewing time in half, from 25 to 45 minutes.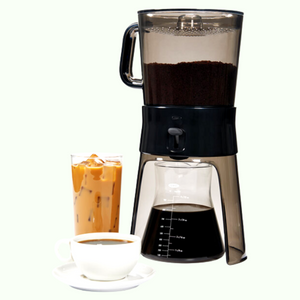 17. Siphon Coffee Maker
A gentle method of preparing coffee because the steam is just short of heating when it interacts with the beans. The decrease in temperature enables the beans to boil more softly, which prevents over-extracting the flavor. Coffee fanatics enjoy research and would like to enhance the taste of their coffee in the most improved manner.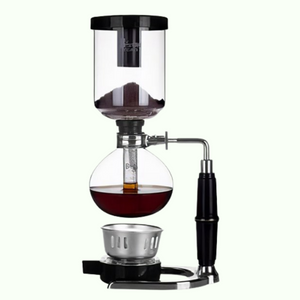 That concludes our overview of the seventeen most prevalent varieties of coffee makers. There are also several coffee-making methods, from the most conventional drip maker to the more exotic Vietnamese, Turkish and French Moka pot. We reckon that this article has assisted you in locating the ideal coffee maker for your requirements. Why not try something new? You might be astonished by the tasty outcomes!